Georgics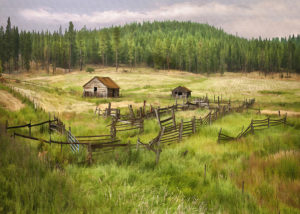 Mentors: Linda Knudsen, Molly Christensen
Time: 10:30 to 12:25
Description: 
"Think of Georgics as 'civilization builders.' It is about becoming a homesteader. It teaches the basic and essential skills and principles that a healthy civilization is built upon. Stewardship, entrepreneurialism, faith, forgiveness, community interdependence." -by Cosette Stevens
"A fundamental principle of Georgics is that our freedom is tied to the land. When we are able to provide for ourselves, bless our community, work with our neighbors, etc., we are free. If we require someone else to provide our food, shelter, water and more, we have lost much (and are in danger of losing all) of our liberty." – by Diannalynn Claridge
Georgics, while it is a journeyman level class, is also relaxed. It is full of simulations, activities, projects, and field experience. The book reading is full of insights and opportunity for personal reflection and growth.
Level: Journeyman
Depth or Breadth? Depth
Ages: 14 and older (see teacher for exceptions)
Tuition: $60 fall semester, $40 winter semester
Prerequisites: Pyramid Project is helpful but not required
Materials Required: Gardening/work gloves
Homework: 
Reading 1 hour min/per week
Project 1 hour min/per week
End of each semester 5 hours total
Optional outside of class field trips
Notes: 
This is a hands on class. Real world life skills and experience will be offered. We will gain a greater understanding of what we can accomplish and the amazing things we can do! We will become the ones others look to in time of need because we will have practical knowledge and skills which are becoming rare. This is an empowering class.
Books Students Provide
To be determined. Books such as Farmer Boy, Little Men, Laddie, and Little Britches are all being considered.