ASA Mentor Meetings & Training
ASA Mentors are encouraged to receive as much inspiring training as possible. Trained mentors provide high quality classes and inspiration for their students. Training can include but is not limited to LEMI training, Vanguard Youth training, a college degree, ASA board-trained, self-study, and occupational skills.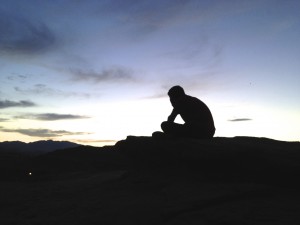 Mentors attend regular meetings called by the Principle Mentor during the year. At these meetings mentors can themselves be inspired, supported, and motivated. See the calendar for specific dates.
"Mentoring is a fundamental form of development where one person invests time, energy, and personal knowledge in assisting another person to grow and learn."
Mentors who are passionate about their field of interest and have charity towards their students will have the greatest impact on youth.
See calendar for current dates and times for this year's Mentor Meetings.
"I do not believe we accomplish very much in life unless we are enthusiastic, unless we are in earnest, and unless we practice what we preach." — Heber J. Grant
A mentor is simply someone who is at least one step ahead on the path that the student desires to be on!
Click here to download the Mentor Training Packet for 2017-18.
Click here to submit your class and book information.
Teachers will no longer purchase books for students. All students will be required to purchase their own books.
You will be able to provide the following information. If an item includes an [*], it is required information. Even if this information is already on the website, you will need to submit this form to confirm that all the information is correct. (You WILL NOT need to resubmit the information, however, if all the information is current.)
Class Information
Class Title*
Class Subtitle
Main Teacher*
Main Teacher Email Address*
Assistant Teacher 1
Assistant Teacher 1 Email Address
Assistant Teacher 2
Assistant Teacher 2 Email Address*
Start Time*
End Time*
Semester*
Class Description*
Class Level* (Level 1, 2, or 3, Level 1-3, Level 1/2 or Level 2/3)
Class Intensity (Breadth vs. Depth)
Age Minimum/Maximum
Tuition* (for the semester)
Budget Details*
Pre-requisites
Minimum/Maximum Class Size*
Materials Required
Homework*
Notes for Students (anything else the students need to know)
Notes for Online Information (anything else the web administrator needs to know)
Book Information
Title
ISBN
Cost (new)
Amazon link
Teacher purchase vs Student purchase
Semester Used
Older edition okay?
Required or optional?
Can students share with siblings?
Notes (any other information
Reimbursement for approved expenses is available. Please click here to submit a reimbursement.
Important Reimbursement Dates
Coming soon . . .