Modern Trivium: History, Logic, and Rhetoric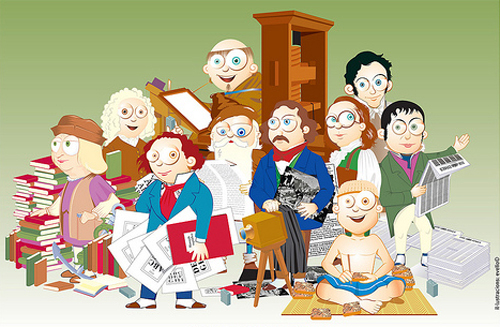 Mentors: Chris Jones (alias Mr. C), Gordon Jones
Time: 1:00 to 2:55
Description: The three building blocks of a true education: the ability to take in information, analyze it, and powerfully communicate understanding, have never been more critical. Taking texts from the great thinkers of the past, we will study and acquire these skills. From Plato, Herodotus, Cicero, Cato, Marcus Aurelius, Augustine, Luther, Locke, Say, Bastiat, Jefferson, Madison, Lincoln, King, and others, we will learn how these skills can teach us economics, rhetoric, politics, and philosophy, and allow us to use personal victory to bring victory to us all. Extensive reading, higher-level writing and speaking.
Level: Master
Depth or Breadth? Breadth
Ages: 14 and up
Tuition: $170 fall semester, $170 winter semester 
Prerequisites: Students must submit a one-page essay. Email the paper to mrc [at] aliasmrc [dot] com before the 1st of August. The paper doesn't need to be complex. No more than a page, please. I'm interested in how you think and write, so the subject matter isn't as important as the style and structure of the paper.
Homework: 2 hours reading, often with 2 hours writing (not every week)
Notes: Be prepared to have your ideas challenged, and to think beyond the easy answers.