Money and Me: Tools to Win with Money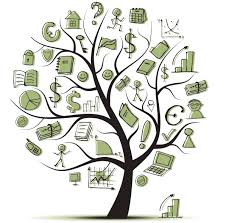 Mentors: Linda Knudsen
Time: 1:00 – 2:55 (fall semester); 1:00 – 1:55 (winter semester)
Description: 
Fall Semester
We will gain the tools and knowledge to win with money! But there is more to winning then just understanding the basic principles of money management. What does it look like to handle money God's ways?
When we believe that God is the owner of all we have, we gain a new perspective on how we handle the resources we have been given. When you choose to handle money God's ways, things that used to be difficult will become easier. Budgeting, compromising, saving, giving, sacrificing, making wiser decisions with your money-all of it will become clearer.
Money and me, using the Foundations in Personal Finance by Dave Ramsey, is designed to be a fun way to learn how to win with money. Along with the entertaining video lessons, the concepts taught in class will help us understand how to take control of our money now and avoid a huge money mistake later.
Learn how to:
Write and follow a budget
Save money and pay cash for purchases
Avoid the dangers of debt
Saving and investing
And more
Winter Semester
Through in class reading, writing, oratory, memorization, and simulation, we will learn more fully what the prophets teach regarding money management and stewardship. We will study various financial philosophy and the why and how of controlling our resources. We will learn how to think successfully as we go through financial and other trials. We will understand what inflation is and how it affects our resources. Students will be able to earn play money (as they complete assignments) which money they manage and budget and will have an opportunity to buy fun items and treats from our class store. Students will get to play the part of banker, auditor, and store manager.
We will also have a semester long simulation where students earn play money as a reward for doing the work and have a class store which sells notebooks, school supplies, cool t-shirts, pocket knives, Chapstick, music, audio, snacks, baked goods, gift cards, key chains, etc. The store will be open at the beginning of class each week. Most work will be done in class with the exception of some reading, memorization and any writing not completed during class time.
Students will make their own duck tape wallet/money holder for keeping track of their money.
A student planner will be provided for keeping track of assignments.
Level: All levels
Depth or Breadth? Breadth
Ages: 12 and up
Tuition: $40 fall semester, $40 winter semester
Homework: Video lessons, additional reading — about 1 hour a week
Books Students Provide
These books are all for winter semester:
The Scriptures and Words of the Prophets
Richest Man in Babylon
Hidden Treasures
Thou Shall Prosper, selected readings
Uncle Eric: Whatever Happened to Penny Candy, Clipper Ship Strategy
Connor Boyack's "Tuttle Twin" books