Welcome ASA Parents!
Ever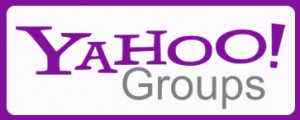 y parent should join the ASA Yahoo Groups. That's how ASA leadership communicates all information to families! If you don't join, you won't know what's going on!
TWO easy ways to join!
1. Send a blank email to the following addresses:
For ALL students and parents:
studentsofasa-subscribe@yahoogroups.com
For PARENTS only:
aspireparents-subscribe@yahoogroups.com
2. Or click on these links and join:
Yahoogroup for students of ASA (we HIGHLY recommend all parents join this group as well!).
Yahoogroup for parents of ASA students.
Parent Committees
According to our bylaws, all parents not serving as a mentor or board member are required to actively serve on a Parent Committee. There are three committees that you can choose from the following:
In order to register for classes, a parent from the student's family MUST sign up for a committee.
Parent Education
Aspire Scholar Academy is a family-based community. We invite parents to receive inspiration and training with ASA in the following ways.
S.P.A.R.K. Nights
Park Day & Parent Colloquium Training