CANCELLED – Civic Engagement and Service – CANCELLED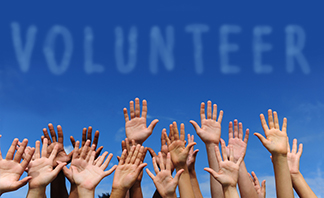 Mentors: Carolina Allen
Time: 1:00 to 2:55 (Fall Semester only)
Description: Do you feel frustrated at the situation of the world but don't quite know what to do about it or how to help? Then this is the class for you!
Join us this fall semester as we dive into current events and discuss them through a faith-filled lens! Join us as we connect with amazing organizations, and as a class come up with impactful projects!
Be a part of this class, and you will walk away every week feeling empowered to make a difference!
Level: All levels
Depth or Breadth? Breadth
Ages: 12 and up
Tuition: $40
Homework: Readings, journal entries, discussion points
Notes: This will be a great opportunity to get involved and do some good in the world together with your friends! Happy and willing helpers needed!!
Note to parents: We will be touching lightly on some of the social reasons why helping a particular organization or project is important. This is a discussion based class, so it is critical that parents and students are aware that we will be discussing current issues (war and refugee crisis, abortion issues, gender identity issues, motherhood and feminist issues, commodification issues, etc.)