Ignite!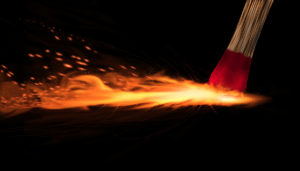 Mentors: Myra Johnson
Time: 10:30 to 12:25
Description: Are you the kind of person who likes to have adventures, make great friends, read awesome books, do cool projects, play games, and have a ton of fun! Ignite! is a class where we get to do all of those things, and more! Inside each of you is a scholar just itching to get out, and we're going to help you ignite the fire of the scholar within! We'll have a blast doing projects, activities, simulations, presentations, challenges, service, book discussions, skits, games, etc!
The year will be divided up into five cool units where your brain and heart will be set on fire about so many cool things!
Shakespeare Adventure
We Are All Wonders!
Geography Whiz
Young Entrepreneurs
Clue Finders!
Join us for this grand adventure!
Level: Apprentice
Depth or Breadth? Breadth
Ages: 12 and up
Tuition: $55 fall semester, $55 winter semester
Homework: Read books, some fun & simple writing, prepare for presentations, fulfill challenges, have a blast!
Books Students Provide