Cracking the ACT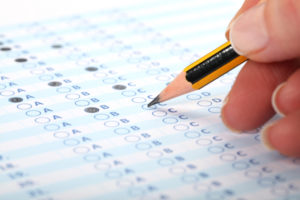 We have put together a outline that explains what each class will look like. However, we are waiting until the test results after Sept 9 to determine exactly what content we focus on. We are looking forward to tailoring the class to match the individual needs of the students.
Mentors: ToriAnn Perkey, Kathy Bekker
Time:  10:30 to 12:35 (Fall Semester only)
Description: Test taking is a skill. We will be learning the skills and tricks you need to score well on the ACT.
We will have a practice exam before and after the semester so you can see your improvement.
We will also be tailoring the class to meet the needs of the students that we see in the first practice exam. The class will work together to earn a class party at an Escape Room at the end of the semester (or as soon as reach our goal).
Class cost includes the Princeton Review Book we will be using.
Level: Master (Journeyman who are wanting to work hard may also join)
Depth or Breadth? Depth
Ages: 14 and up (see teacher for exception)
Tuition: $50
Prerequisites: You must take a full practice test before the class starts.
We will be administering a test in the same environment as the actual test on Saturday, September 9. If you are not available to take the test when we have it scheduled, you will be required to take the full test on your own under similar conditions and submit your answers to the teachers before class starts.
Homework: 5 to 10 hours per week. Most of this time will be spent working on your own math and English study plan that we will help you create in class.
Notes: It would be helpful to work on Algebra over the summer, if you have not yet learned it.
In addition to the fall test on September 9, we will do an additional practice "post" test on Thursday, December 21, so you can see how far you've progressed!